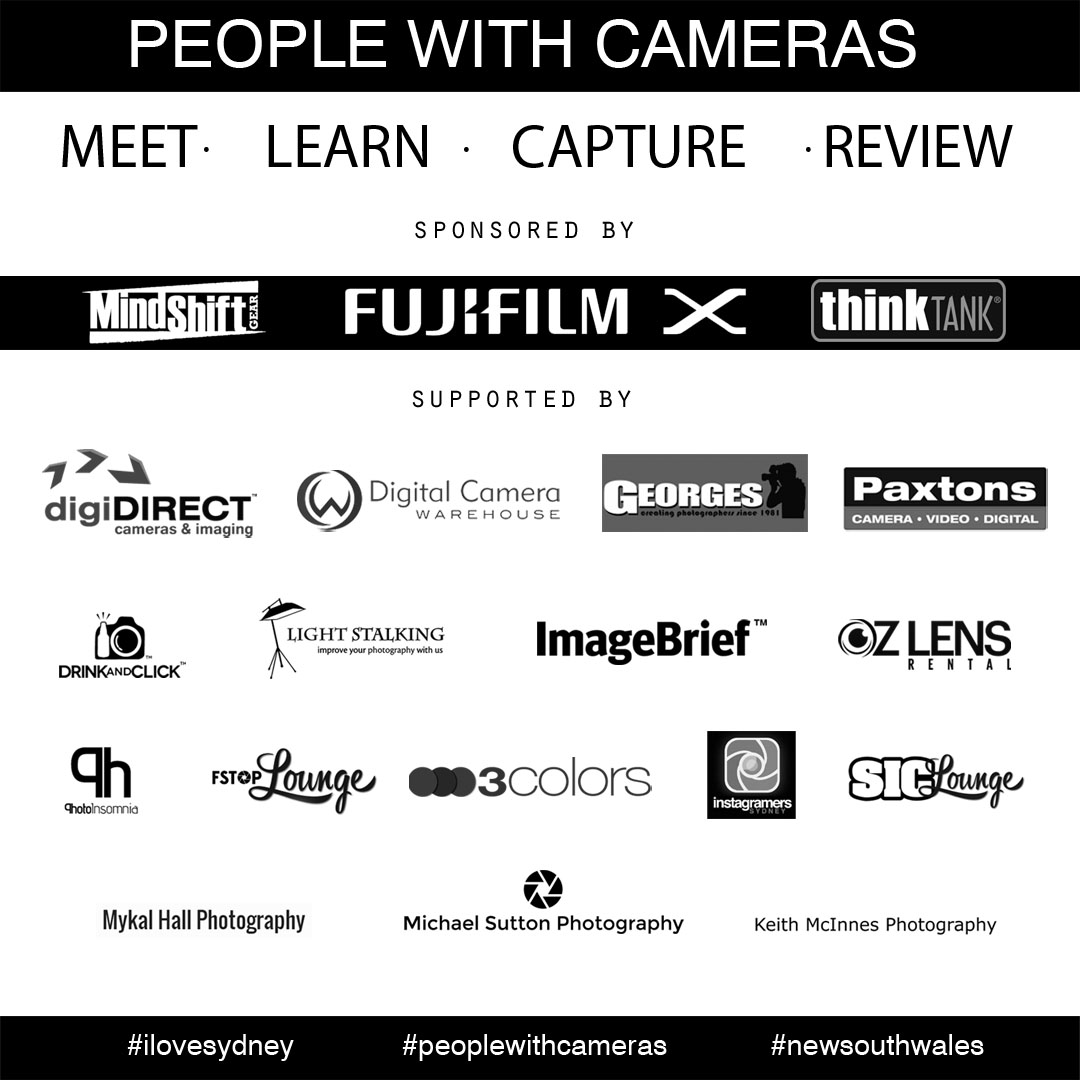 If you hadn't signed up for the Fujifilm Australia "People With Cameras" photography event this Saturday 27th, I'm sorry to say it's fully booked out now. Yep 400 people have said they are turning up for this fun day out.
For those of you that are going, we will see you at 3.15pm at the Archibald Fountain located in Hyde Park, Sydney. If you're travelling by public transport please check service timetables for any interruptions so you can arrive on time. Nothing worse than running from a train station or bus stop with your camera gear. Once there you will have time to meet with friends and socialise before the 3.30pm kick off.
I'm looking forward to the photographic theme that will be announced on the day as it will challenge you to improve your photographic skills. Having this theme will get your brain thinking in ways that you are not normally use to. If you find that you are struggling for ideas, just look around at other photographers and see what they are doing. There will be plenty of people there for inspiration. About 400 of them. 🙂
See you this Saturday.